Data provided by the Mechanical Contracting Education & Research Foundation for the period January 1 to mid-July of 2017 versus the same period in 2018 show dramatic increases in total interns hired and total MCAA members hiring those interns; 13% more interns hired by 18% more contractors.
Since its 2015 "Year of the Intern", MCAA members have come to view hiring interns as opportunities to identify and evaluate potential full-time hires for their organizations. Especially when they get paid $1,000 per intern (maximum of 2) for doing so! MCAA members are increasingly realizing the value proposition of having talented, young interns work at their companies. In the period mentioned in 2017, 184 interns were hired by 116 MCAA member companies; in the same period in 2018, 208interns were hired by137 member firms.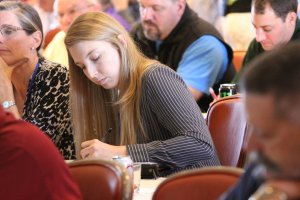 Building a structured internship program provides the opportunity for member firms to recruit talented students and provides a flexible, cost-effective labor force without a long-term commitment. MCAA believes that students who work for one of its members will enhance their education, their professional experience, and their interest in the mechanical contracting industry. Therefore, MCAA, through its Mechanical Contracting & Research Foundation (MCERF) offers internship grants to current members who hire undergraduates as interns.
Grant Description
The amount of the 2018 Internship Grant is $1,000 per intern hired by an MCAA member firm, up to 2 interns. Grants are paid in the form a check from the Mechanical Contracting Education & Research Foundation (MCERF) to the member company. The grant check will be sent upon the acceptance of the company's 2018 Student Internship Application.
Eligibility
An eligible MCAA member is one whose membership is currently in good standing with the MCAA. MCAA members include its mechanical contractor and mechanical service members, plumbing members and its Manufacturer/Supplier Council members.
Interns must be students in good standing at an accredited college or university. Though MCAA encourages its members to give priority to students from its 50+ student chapters, this is not a requirement for a grant.
Contact Dennis Langley for more information.